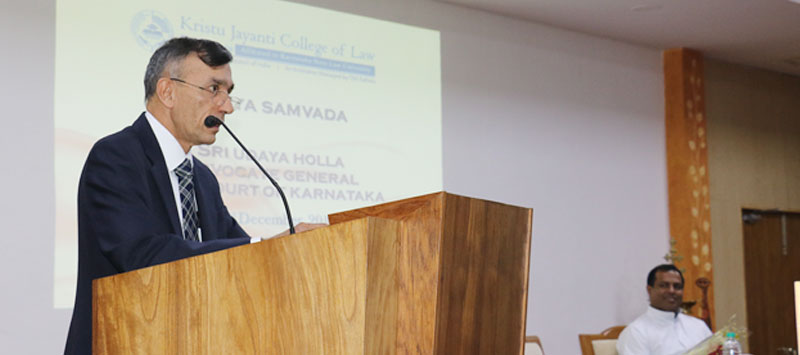 Academic Clubs and Associations
LEGAL DEBATE CLUB
Legal debates can take many forms, and do not necessarily need to be face-to-face debates. Most legal debates take place on paper judges within a court. Legal debate is a process that involves formal discussion on a particular topic. Debating is carried out in debating chambers and assemblies of various types to discuss matters and to make resolutions about action to be taken. The main objective of the Legal Debate Club is to develop public speaking skills, critical thinking abilities and better understanding of appellate court system and to organise internal debate competition and to coach and improve students in critical thinking abilities and public speaking skills. And to ensure widespread and high quality participation in Intervarsity debate competitions.
BOOK READING CLUB
The purpose of the Book Reading Club is to encourage reading for pleasure. The prime motive of the Book reading club is to promote the importance of English reading among the students in the college. The students are grouped into teams and asked to select books on their own interest. They were asked to create a wall dictionary in their classrooms with the unfamiliar words they come across. They were asked to take down the important points and indulge in a short discussion when they meet in the library. When they complete reading their chosen books they are to meet and share their pleasure of reading.
BOOK READING CLUB ACTIVITIES
Creation of Wall Dictionary in the classrooms
Adoption of a word from the wall dictionary every hour for a presentation in the classroom
A fifteen minute discussion among the team in the library hour on their chosen books.
Sharing the pleasure of reading among the club members' once in a month.
Adaption of the book's content in drama and mime shows
Poster presentation on the content of the books
PPT presentation on the familiar selective topic
Elocution
Debate
Tableau by team
ETIQUETTE CLUB
Proper etiquette is the most important component that is to be focused on a student's career. The etiquette club focuses on building the discipline of the student in the components of etiquette both in personal and professional lives. Different aspects like classroom etiquette, workplace etiquette, peer etiquette, etiquette at home, etiquette at a public place etc., would be the focal point of the etiquette club. Through this club the students are shaped into responsible and well-mannered and disciplined individuals.